Successful Tenancies Workshop - 2018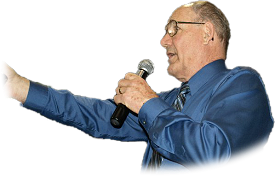 The West Kootenay Landlords Society is proud to be sponsoring an invaluable workshop for landlords and property managers on Sunday, April 29th, 2018 from 9:00am to 5:00pm at the Prestige Lakeside Resort in Nelson. Our speaker will be Al Kemp of A. G. Kemp & Associates who is widely regarded as the leading authority on residential tenancies in BC.
We'll spend the morning covering the two words that spell success for landlords: tenant selection. Using a proven four step process, you will vastly increase your ability to select The Right Renters - Really. This session includes interviewing techniques, how to get the most from an application form and what you can and can't say and request under the Human Rights Code.
Now that you have the right tenants, in the afternoon we turn to Managing for Success. Topics are covered in three areas, relating the practical to the Residential Tenancy Act:
In the Beginning: getting a tenancy started on the right foot
Then: all the things (well most of the things) you need to know during a tenancy;
Finally: how tenancies end - your choice or the tenant's.
Sorry, but registration for the workshop is now closed.