Successful Tenancies Workshop - 2019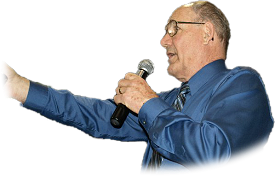 The West Kootenay Landlords Society is proud to be sponsoring an invaluable workshop for landlords and property managers on Sunday, May 5th, 2019 from 9:00am to 5:00pm at the Prestige Lakeside Resort in Nelson. Our speaker will be Al Kemp of A. G. Kemp & Associates who is widely regarded as the leading authority on residential tenancies in BC.
The topics that will be covered include a legal update on the recent changes to the Residential Tenancy Act; How to Prepare for a Dispute Resolution hearing; the entertaining and educational "Quizzes and Cases"; Legal Cannabis and Tenancies; and Sub-lets and Assignments
There is a $45.00 per person registration fee - payable by cash, cheque, money order, or Interac E-Transfer and must be received prior to the seminar to confirm your registration. This fee raises to $50.00 if you pay at the door on the day of the workshop.